Follow us on Facebook
625 Pennsylvania Avenue
San Diego, California 92103
619.298.7729


---
Our Diocesan Bishop's Visitation to
All Saints' Sunday January 23, 2022
Within the framework of the Diocesan Year of Evangelization, and as preparation for the Good News Festival, which will be led by Presiding Bishop Michael Curry in San Diego on December 9-10, 2022, Bishop Susan Brown Snook has made it a point to make each of her visitations to the parishes in the diocese this year an opportunity for spiritual revival in the spirit of evangelization.
To this effect, apart from being the presiding celebrant and preacher, the Bishop will lead a liturgy with some additional revival elements. A faith testimony will be presented by one of our parishioners after the Gospel reading. Also, the Bishop will conduct a special liturgy during the Prayers of the People, which will include a contemplative time with different prayer stations with specific purposes. In the case of our parish, we will be praying for personal and communal revival in the spirit of evangelization, as well as for specific locations in our neighborhood where God's kingdom needs to come in order to transform them into places where God's plan will be more evidently manifested.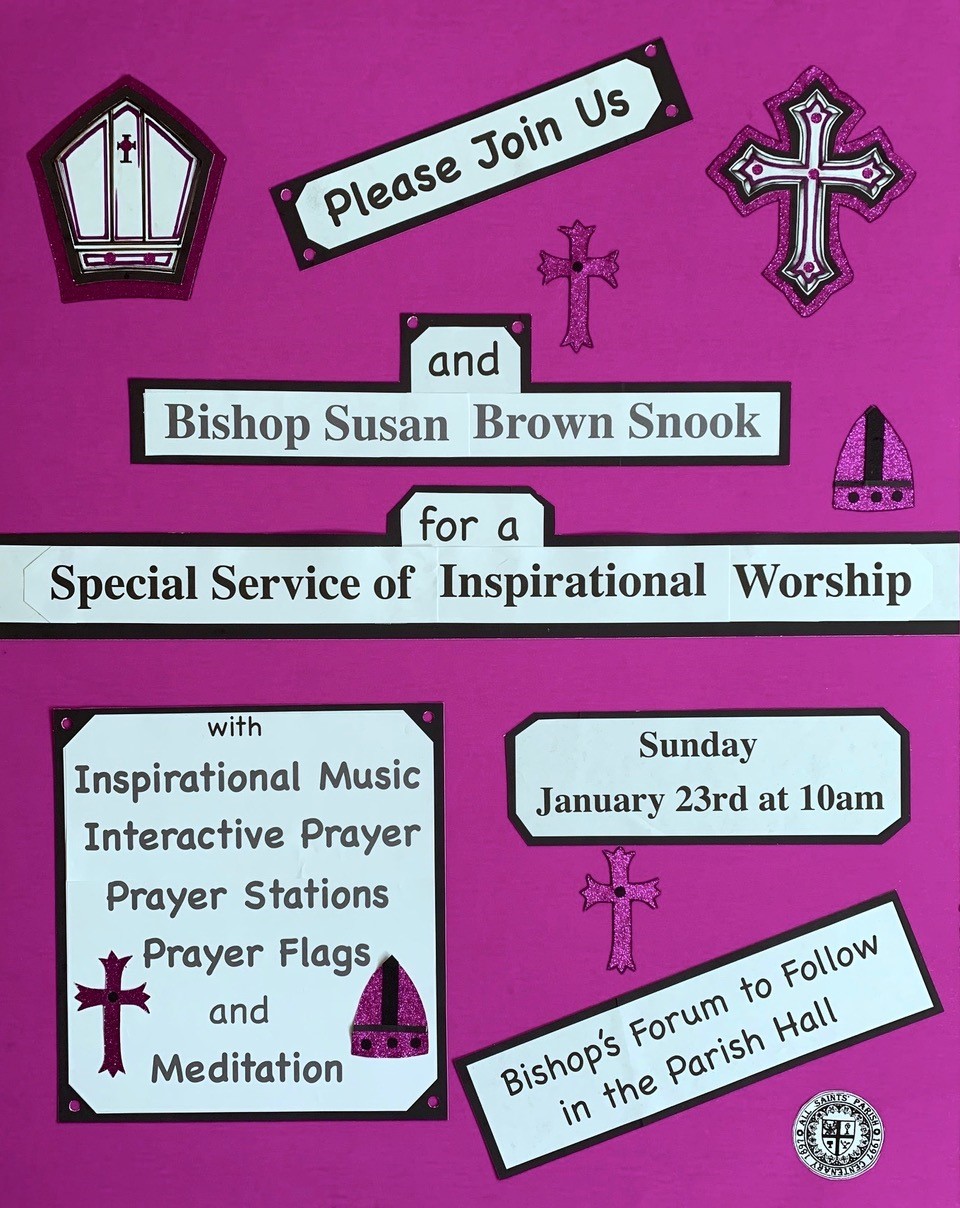 A station for prayers for healing will also be set up during and after communion, and special musical pieces will be offered at this time.
Our Bishop will also lead us in the renewal of our Baptismal Covenant, and will be commissioning some parishioners in the ministry of evangelization related to the starting of a new congregation for Spanish-speaking people in our parish.
After the mass, Bishop Susan will conduct a forum in the Parish Hall where the theme of evangelization and the Good News Festival will be highlighted. We will all share box lunches with our Bishop in the Parish Hall.
We encourage our parishioners to invite relatives, friends, and neighbors to this revival event with our Bishop. Who knows if it may be the opportunity for someone's heart to be touched by the Holy Spirit?
All those who would like to volunteer to support the preparation of the event are welcome to do so. We need people as greeters, sides persons, helpers to set up and clean up the areas, etc. Please contact the rector, a Vestry member, or any staff person to volunteer.
Father Carlos E. Expósito, Rector.
---
---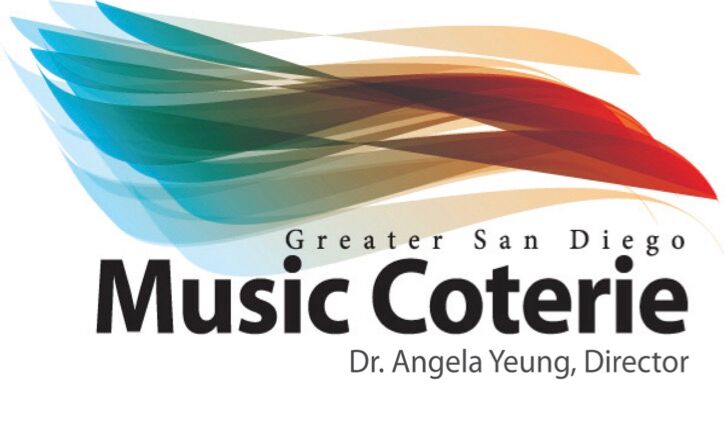 San Diego Music Coterie Concert
The Brilliance of Youth
Sunday, January 30th at 3pm
Parish Hall
Featuring the 14 year old Bradley Carpiuc both as pianist in the Prokofiev's concerto first movement and his composition for Trumpet, Violin and Piano.
Admission to the concert is free with free-will donation at the door.
---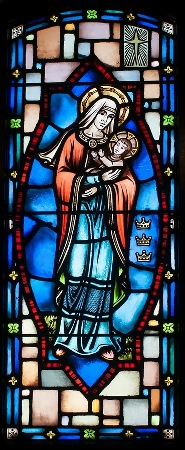 Streamed Services
Click here to go to our Facebook page, to watch earlier services.
---
All Saints Church from the outside
click on Pictures for larger view
;)