Follow us on Facebook
625 Pennsylvania Avenue
San Diego, California 92103
619.298.7729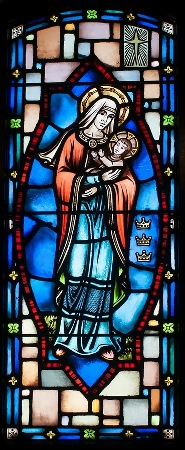 This Sunday and Beyond
Our weekly blog reflecting on the Sunday readings.

For All the Saints
October / November news letter
Welcome.

All Saints' is a member of the Episcopal Diocese of San Diego. We are an Anglo-Catholic parish using Rite One of the 1979 Book of Common Prayer.

Our 8:00am Sunday service is a Low Mass without music providing a very reverent service.

Sunday School for ages 4–12 takes place during the 10:30am Solemn Mass and our Adult Formation Class at 9:30am is an open forum led by our Rector.

Our 10:30am service is a Solemn or a Solemn High Mass with full choir and organ, sung prayers, and incense.

Child care is available for children under 5 years of age during Sunday services.

If you are looking for a new parish home or just visiting San Diego come worship with us. All Saints' welcomes all and is eager to greet you personally. We are a warm, friendly, optimistic congregation.
---