Follow us on Facebook
625 Pennsylvania Avenue
San Diego, California 92103
619.298.7729



Sundays - Low Mass 8:00am; Solemn Mass 10:30am
Adult Christian Formation 9:30am Sunday School 10:30am
Child Care at 8:00am and 10:30am Services

LENTEN JOURNEY
Stations and Benediction
Fridays in Lent

On Fridays in Lent, we will offer the devotional service of Stations of the Cross followed by Benediction of the Blessed Sacrament, beginning at 6:00 PM in the church. Afterward we will gather in the Parish Hall for fellowship and a simple supper. If you're able to provide soup, salad, and/or bread for one of these gatherings, please make a note on the sign-up sheet in the Parish Hall.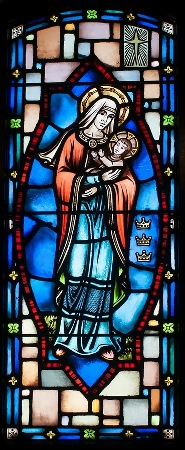 This Sunday and Beyond
The Sunday and Beyond includes a reflection on the Sunday readings, the calendar and upcoming events
Visit the Sunday reflections page
This weeks calendar and services
For All the Saints February / March news letter
Welcome.

All Saints' is a member of the Episcopal Diocese of San Diego. We are an Anglo-Catholic parish using Rite One of the 1979 Book of Common Prayer.

Our 8:00am Sunday service is a Low Mass without music providing a very reverent service.

Sunday School for ages 4–12 takes place during the 10:30am Solemn Mass and our Adult Formation Class at 9:30am is an open forum led by our Rector.

Our 10:30am service is a Solemn or a Solemn High Mass with full choir and organ, sung prayers, and incense.

Child care is available for children under 5 years of age during Sunday services.

If you are looking for a new parish home or just visiting San Diego come worship with us. All Saints' welcomes all and is eager to greet you personally. We are a warm, friendly, optimistic congregation.