Follow us on Facebook
625 Pennsylvania Avenue
San Diego, California 92103
619.298.7729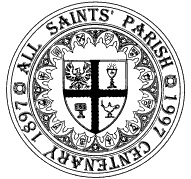 Sundays - Low Mass 8:00am; Solemn Mass 10:30am
Sunday School 10:30am Child Care at 8am and 10:30am Services
This week's calendar





This Sunday and Beyond
Our weekly blog reflecting on the Sunday readings.

Sunday's Solemn Mass bulletin, in PDF format.


1-13-2019-The Baptsm of Our Lord ~ SOLEMN MASS BULLETIN YR-C.pdf



Last Sunday's bulletin, in PDF format.
01-6-2019-THE EPIPHANY ~ SOLEMN MASS BULLETIN YR-C.pdf


---




Annual Meeting
Sunday, January 20

Sunday, January 20
Solemn Mass at 9:30 am
Annual Meeting at 11:00am
(Note only one Mass on the 20th)

All are welcome and encouraged to attend. Because this meeting is required by the canons of The Episcopal Church to accomplish specific actions necessary for parish operation, all members of the parish are expected to attend as they are able. At this meeting we will elect new Vestry members, present the 2019 Parish Budget, provide a report on 2018 and look forward at the year to come.

We will be consuming The Epiphany cake. Those who found the ring, the symbol, and the coins last year should be prepared!!


---

Fall Stewardship Campaign

During December we were gratified to receive three one-time gifts (ranging from $100 to $10,000) from individuals who appreciate our weekly emails or want to contribute toward funding of our most pressing needs. We give thanks for the unforeseen generosity of these friends of the parish. Yet, it is also important to remember that it is the regular week-by-week giving for the sake of the Kingdom of God here at All Saints' that is vital to funding our ministry and facility needs. As of January 8, we have received 42 pledges for 2019 for a total of $89,940. We believe that these pledges provide a good start on our ongoing plans to develop and carry out a year-round stewardship program embracing time, talents, and treasure. Of course, it's never too late to make a pledge to support All Saints' in the coming year. Pledge forms for 2019 will be available in the church every Sunday, and you may place your completed pledge card in the offering plates at any service or send it to the church office.




---

Christmas Message from The Bishop

Bishop Katharine says, "I want to wish you a blessed and joyous Christmas. It's a season when we remember the presence and the birth of light among us even in a darken and rude stable in the middle of the night, terrified parents sent home to take the census.

Think about other travelers in this season, those who search for home in a world of violence, those who search for peace in a world that is so conflicted. People who search for home who have no shelter, who search for a place around the table who have no regular source of food. The child, Jesus, is born among us to bring us together as God's people around the table, to provide homes, to seek peace wherever we go.

Love is born in our midst, even in the darkness. I encourage you to look for the light and life and love around us, already present. A blessed and joyous Christmas to you and all around you."


---

Social Action Committee Project

We will continue to partner with Scripps Mercy Hospital on 5th Ave. to provide clothing items for impoverished and homeless individuals who are seen in the Emergency Room. Fall and winter items along with t-shirts and socks are needed on an ongoing basis. Many times, the clothes that folks were wearing when they arrived at the ER are not suitable to be worn at discharge.

Your participation in this ministry is invaluable. Not sure where to purchase your sweats and clothing items? Walmart, Target, Costco and Amazon have reasonably priced clothing in stock. Monetary donations are always welcome. (there are envelopes on the back table)

Our NEW Donation Drive runs through March 2019. The SAC will schedule a time to drop-off our items in early April.

In Service,

All Saints Social Action Committee

Tamela Dreyer, Barbara Wilder, Kay Phillips, Lynette Blakney

---

January Concert

San Diego Baroque Soloists, a collaborative ensemble, will present a program titled "Quartet Origins" on Saturday, January 20 at 7:30 pm. The program will be a diverse collection of works for four strings, some adding harpsichord, all of which are important ancestors of the string quartet. From the earliest known example of a piece for two violins, viola and 'cello by Gregorio Allegri ( composer of the popular 'Miserere' ) to works by Scarlatti and Telemann and including works by Tallis and Vivaldi.

Tickets are: $10, $25, $40

---

MEMORIAL GARDEN NEWS

The stone walls have been designed and some plantings are in place. What an improvement has occurred in the past few weeks! A small gathering was able to take place after Peter Dennis' Memorial service and every attempt was made to have the garden looking meditative and serene. Some furniture has been added which was donated as was a Queen palm. Mary Maust's statue which has been in the breezeway by the Fireside Room for far too long has finally found its home in the garden as well.

Future Plans include (with Vestry approval in some cases) and dependent on donations:

· A type of combination lock on all three gates leading to the garden so that all might enjoy a visit

· A list of mature plants forthcoming that may be donated to include some to be espaliered on the long fence near parking lot

· A bed for ferns to be constructed in southeast corner of garden near walkway and to continue the stone wall theme that may be used on the altar

· An arched entry over the entry gate with some type of trailing plant to fill it in

· A curved teak bench near the olive tree

When plants are chosen for appropriateness, a list will be provided to all.

Thank you for your patience and support for this project!




---

Book Published

Todd Muffatti, member of our Vestry, has just published a book titled "Creative Successful Set Designs." Filled with dozens of photos, illustrations and technical diagrams, the book guides theater teachers through the preparation and design steps necessary to build an appropriate and effective stage set. Using his 40-year career as a professional set designer and university professor Todd shares tips from his creative process and offers practical ideas about how to approach and accomplish imaginative set designs for High School, Jr. College, and little Theater Groups . His book is available from

www.atlantic-pub.com

. and in the Parish Office for your perusal.

---

Special Gift For All Saints'

The "Apostolic Succession" painting (western icon style) is given to All Saints' by Kathryn Dreyer, and has been a collaborated effort with Fr. Eaton. It will be blessed today during the second Mass, and hang above the Bishop's chair in the sanctuary. The imagery is built upon Ephesians 3:7-10. To interpret Fr. Eaton's wishes, he wanted Jesus sitting as on a grape vine with its branches symbolizing the blessing of the Apostles and its roots resting on the head and shoulders of the Bishop. This painting has been an honor to paint and a labor of love with considerable research and dedicated disciplines. "Apostolic Succession" is painted on Baltic birch wood with actual gold leaf, acrylic paints and salt. It has been a prayerful experience.




---

Bishop Search Committee Announcement

 

 

Our standing committee has approved the following individuals to stand for election in the search for our fifth bishop. The petition candidates are listed alphabetically by last name. To learn about all of the candidates, including the Rev. Canon Susan Brown Snook, please visit the  diocesan website .

 

The Rev. Roy Hoffman, DMin

 

The Rev. Roy Hoffman is chaplain-in-residence at St. Peter's, Del Mar and command chaplain at the San Diego Naval Base. He is a member of the diocesan task force on compassionate care for victims of clergy sexual misconduct and a certified trainer in the Seven Habits of Highly Effective People. A native of Washington DC, he is also a Cherokee citizen and father to one daughter, Ruby.

 

 

 

The Rev. Michael S. Tinnon, DMin

 

The Rev. Michael S. Tinnon, DMin, is currently the interim priest at St. David's, San Diego-Clairemont. He has served for over 25 years in the US Army chaplain corps and Air Force providing spiritual care and guidance to military members and their families. He is a published children's author, father of three, and grandfather of three.

 

 

 

 

 

Walkabout Events

 

All final candidates for the fifth bishop of the Episcopal Diocese of San Diego will be presented in Walkabout events held around the diocese from January 13-18. A feature of these events will be hearing the candidates respond to questions selected by the transition committee.

 

Each Walkabout experience will include a plenary session for parishioners and several break-out sessions for smaller groups to meet with each candidate. A moderator will preside over each session and ask questions. All candidates will have an opportunity to answer each question.

 

Fr. Eaton suggests that parishioners take this opportunity to become acquainted with the candidates and let George Dreyer, Cree Craig or Lucretia Lock, who are delegates to the convention in February, your choice for our next Bishop.

 

The Rev. Roy Hoffman, the Rev. Canon Susan Brown Snook, and the Rev. Michael Tinnon will participate in walkabout events around our diocese. Please mark your calendar and plan to attend one of the following.

 

Sunday, January 13, 2:30-4 p.m.*

St. Paul's Cathedral, 2728 Sixth Avenue, San Diego, CA 92103

*Note corrected time

 

Monday, January 14, 7-9 p.m.

St. Margaret's, 47535 Highway 74, Palm Desert, CA 92260

 

Tuesday, January 15, 7-9 p.m.

St. Peter's, 334 Fourteenth Street, Del Mar, CA 92014

 

Wednesday, January 16, 7-9 p.m.

St. Philip the Apostle, 2660 Hardy Drive, Lemon Grove, CA 91945

 

Thursday, January 17, 7-9 p.m.

St. John's, 760 First Avenue, Chula Vista, CA 91910

 

Friday, January 18, 11 a.m. - 1 p.m.

St. Bartholomew's, 16275 Pomerado Road, Poway, CA 92024

 

 

 

Special Electing Convention

 

The Rev. Roy Hoffman, the Rev. Canon Susan Brown Snook, and the Rev. Michael Tinnon will stand for election at our special convention on Saturday, February 2 at St. Bartholomew's, Poway. Check-in opens at 8 a.m. The Eucharist and business begin at 9 a.m. Registration is required. If you have any questions about the electing convention, please contact





---

Invitation to the Vestry

One of the primary order of business at our Annual parish Meeting is electing new Vestry members. We've been blessed at All Saints' each year to have very able and faithful candidates. If your are interested, or have any questions about serving, please speak to Lu Locke (858-278-0710) or Fr. Eaton (619-298-7729). Vestry nomination forms are on the back and front tables. We will distribute a list of candidates, with their pictures and brief introductions at the annual meeting in late January. Here is the Nomination form:

2019 Vestry Nomination form.pdf





---

Pictures from Holy Week 2018






Photos by John Gray III





---





Parish life

Do you enjoy using your phone to take pictures of where you are? We're looking for photos of our parish life at All Saints': parishioners as they arrive for Mass, or after Mass as they congregate on the patio, or are in the Parish Hall enjoying fellowship during the coffee hour, or at all parish events such as upcoming All Saints' Sunday. If you do, please email your photos to Louise Lawson at:






ALL SAINTS' PRAYER CHAIN

We, at All Saints', have a long time tradition in our prayer chain. We feel that as we pray together and pass our thoughts and prayers to God that we deepen our relationship, not only to God, but ourselves as his servants.
Please consider joining the prayer chain ministry. Through prayer we can possibly make a difference in the lives of our Parish family and friends. Contact Edith Thrumston.

Prayer: The world's greatest wireless connection.





Sunday Morning Childcare

We are excited to announce that our nursery is now being staffed through Panda's Domestic Referral Agency, which provides childcare for many churches in San Diego. All sitters are childcare professionals that have undergone a national background check and are Infant and Child CPR Certified.





Want to be an Acolyte?

We have a pressing need for additional Acolytes in order to continue our worship in the manner to which we have all grown accustom. This is particularly true for the 10:30 Mass. If you are seeking an opportunity to serve and think that you might be interested in serving at the Altar, come by the Acolyte room before or after the service to learn what we do.