Follow us on Facebook
625 Pennsylvania Avenue
San Diego, California 92103
619.298.7729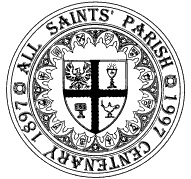 This Sunday and Beyond
Our weekly blog reflecting on the Sunday readings.

Sunday's Mass bulletin, in PDF format.


09-13-2020 ~ The Fifteenth Sunday after Pentecost ~ BULLETIN YR-A-1.pdf



Last Sunday's bulletin, in PDF format.
09-6-2020 ~ The Fourteenth Sunday after Pentecost ~ BULLETIN YR-A.pdf



---

We are back with a single
9am Mass in the Courtyard


PLEASE NOTE:
Just one 9am Sunday Mass.
Both gates will be open for entry into the courtyard. There will be an usher at both gates to greet you, take your temperature, give you a bulletin, mask and or hand sanitizer if needed. All are welcome.

See you Sunday!

These services are recorded and posted on Facebook.


---

Opportunity To Zoom with Presiding Bishop

Episcopal Booksellers Association in partnership with our member stores invites you to a zoom meeting with Presiding Bishop Michael Curry on Thursday , October 8 at 7:00pm.

The Presiding Bishop will offer a soul-searching conversation one which tells and shows us how loving one another can help us to heal in these times. Walk the path of love with one of the warmest, most beloved spiritual leaders of our time as we learn how to put faith into action.

TICKETS: Purchase Bishop Curry's new book, "Love is the Way: Holding on to Hope in Troubling Times: from All Saints' member Katherine Bunch, Vice President of Episcopal Booksellers Association.

Email Kathryn Bunch or text or call to purchase Bishop Curry's book (Free shipping, retail price $27.00 incl. tax) and to send you a Zoom invitation to the conversation.

Kathryn Bunch will have her book table set up on the patio on Sunday, September 27 for you to pick up your purchase of the Bishop's book if you did not request shipping it or to purchase one that Sunday.

Kathryn Bunch K~B Books contact:

---

In Memorium - Rev. Richard Thrumston

We are saddened to announce the passing of the Rev. Richard Thrumston at his home on Sunday, May 17, 2020 at the age of 97. There will be a private service next week Cards and notes may be sent to Edith, his wife.

Please click here to read "In Memory of Father Richard E. Thrumston" written by Dr. Ed Heck.

---

All Saints' Memorial Garden News

"If you are in walking distance, please consider visiting our Memorial Garden. (Call ahead to see if anyone is in the office.) Flowers are blooming in profusion. Sue Johnson was gardening this Friday and took pictures which will be in the next enews.

A wonderful quiet space to refresh your spirit."

—Sue Johnston

---

The Living Church September 6, 2020 Issue

Fr. Carlos has perused this issue and suggested two articles of interest for our parish.

The first is by Sarah Coldwell titled "On Watching Your Language". Sarah Coldwell is a laywoman in the Hudson Valley (NY state) who has a wonderfully odd assortment of jobs and education.

Click

here to read the article.

The second is a Commentary on next week's lectionary for the fourteenth Sunday of Pentecost titled "Maintaining Bonds of Peace".

Click

here for the commentary.

Note: All Saints' is a subscriber of of the Living Church Magazine and an associate of The Living Church Partners. Hard copies of the Living Church magazine are available in the church office.

---

All Saints' Services.

Sunday Mass is now in the Courtyard at All Saints' at 9am
Only one Mass until further notice.

Tuesday Noon Service -


Join us for the office of noon prayer on-line at noon each Tuesday.

Friday Noon Bible Study -


The study material entitled

In Dialogue with Scripture

is at:

https://episcopalchurch.org/files/in_dialogue_with_scripture.pdf

Due to the Covid-19, we are not conducting services in the church buildings until further notice.

---

An Article From The Living Church August 2020 ISSUE

Oikos: Toward a Theology of Work

A TLC interview with Charlie T. Quaile, founder and owner of Chimneys Plus by Michael Cover

This interview is part of a series exploring a theology of work rooted in the home. Its title is inspired by by the Greek word "oikos" the root of the English word "home" and "economy"

Click

https://livingchurch.org/2020/08/10/oikos-toward-a-theology-of-work/

to read the article on-line.

Note: The church is a subscriber of the Living Church Magazine and an associate of The Living Church Partners. Hard copies of the Living Church magazine are available in the church office.

---

The Calling of a New Rector
The Reverend Carlos Eduardo Expósito Irarragorri

We are pleased to announce that the Vestry of All Saints' has called the Rev. Carlos Eduardo Expósito Irarragorri as our new rector. Father Carlos will start November 25th.

Father Expósito was born in Camagüey, Cuba, on October 29, 1954. He began attending the Episcopal Church at age 13, and deep in his heart has remained an Episcopalian ever since. After earning a bachelor's in English Language with a minor in Linguistics, he taught English as a foreign language in colleges and language schools for more than 21 years, achieving the rank of associate professor.

In his secular work, he tried to instill Christian principles and values in his students and to promote Christian ethical behavior among colleagues, even when it was forbidden to use Christian terminology by the official atheist government.

In the early 1990s, Father Carlos became actively involved in his local church. He soon met his wife who also taught English. After they married, they were both greatly involved in different lay ministries of their church and took part in diocesan meetings and committees. Then they discerned a call to devote their lives to ordained ministry. They earned degrees in Sacred Theology in 2004.

While a seminarian Father Carlos trained in hospital chaplaincy with the Episcopal Church of Puerto Rico for a month. He ministered in different churches as a seminarian until he was ordained deacon in 2007 and priest in 2008.

In 2010, Father Carlos graduated as a contemplative groups and retreat leader from Shalem Insitute for Spiritual Formation based in Washington DC.

He has served as a priest-in-charge and rector of different Episcopal churches in Cuba. He was also part of diocesan committees there, including the examiners' board for candidates discerning for ordination. He also taught English and theology courses at the Evangelical Seminary in Matanzas.

In April 2017 Father Carlos came to Carlsbad as a legal permanent resident to join his wife, the Rev. Cristina Borges, who serves as the priest-in-charge of St. Matthew's, National City. After being licensed, he served several churches in our diocese as a supply priest. In September, 2017 Fr. Carlos became canonically resident in the Episcopal Diocese of San Diego. He started shortly thereafter as Latino missioner for St Paul's Cathedral. He held this position until June 2019. He also served as co-chaplain for the bishop nominating committee during the recent episcopal transition.

Father Carlos feels tremendous joy and is honored to be called to lead All Saints', which he considers a special congregation with our wonderful Anglo-Catholic tradition. Father Carlos hopes to support all members of our parish in developing our spiritual gifts and living out the Christian faith in the context where Jesus is calling us to be His faithful witnesses.

Welcome to All Saints', Father Carlos!

---

Annual Fall Arts and Crafts Show and Music
Sunday, November 17

Come to the All Saints' Annual Fall Arts and Crafts Show and Sale with Music on Sunday, November 17 from 9:00am—3:00pm in the Parish Hall. Find a gift for a special person or for yourself. Among the artists showing will be Assemblages by Todd Muffatti, Watercolors by Elena Lomakin, Marine Art by Paul Finneseth, Cards by Chris, Knitted accessories. Do treat yourself to delicious homemade baked goods, too

The Parish Hall at noon will be filled with music by our own Bob MacLeod at the piano and musicians from the San Diego Music Coterie. Did you know that Bob besides being a church and temple musician, voice coach and accompanist for all of his career, he was also a lounge pianist and singer for over 30 years. A few highlights of his career in San Diego include lengthy engagements at El Cortez Hotel's Sky Room, Le Fountaine Bleu Room at the Westgate Hotel, the Rancho Bernardo Inn and many other venues. From 1983 - 1998 he performed nightly at La Jolla's La Valencia Hotel where he was also Music Director. In addition, he has had bookings in Las Vegas, Guadalajara and Baja California, Mexico, Beverly Hills and Los Angeles as well as in England. Sunday he will play show tunes, musical standards from the ''American Songbook'' and also music from around the world.

Be sure to invite your non-parishioner friends to enjoy this art show and music.

---

Social Action Committee News
All Saints' Canned Food Drive Summer 2020

Look for our new black cart in the courtyard to place your food donations to support the Salvation Army's food bank. Please contribute what you can when you can. Whether you are donating a case of soup, or a can of soup, your participation in this ministry is valued and appreciated by our Salvation Army partners and the numerous people they serve in the neighboring community.

We will gladly accept your donation at Mass in the courtyard on Sunday or at the Parish Office. Please call ahead to ensure that the office is open. The Salvation Army will collect our donations on a monthly basis and SAC members will purchase canned goods/food items with your generous monetary donations.

In Service,

All Saints Social Action Committee

Tamela, Barbara, Kay, Lynette, Todd

---

The Altar Guild Needs YOU!

The Altar Guild is in urgent need for two volunteers. We need one volunteer to help set up for Sunday Mass one Saturday per month on either a Friday or Saturday morning. It takes about 2 hours and one of the members will train you and be with you until you are comfortable doing it alone. We also need a volunteer to help clean up/set up after 8:00 AM Mass (approx. 30 minutes)

Please contact Maureen Gardiner-Moore or Norma Dreyer .

---

Choir Appreciation Event — September 14
Pictures by Derek Fish

The All Saints' family came together on Saturday, September 14th, to celebrate the return of the choir after the summer lull. The event was warmly hosted by Senior Warden, Dr. Ed Heck and his wife Judy, and attended by about 40 people, to include several non-parishioner friends. Dr. Heck provided a generous selection of wines and cheeses for the wine tasting, and Joan Evangelou provided a fabulous spread of Greek finger food. The wine themed baskets, with their colorful names, Picnic in the Park, Pink Flamingo, Bub-bly for Bruch, Apple n Spice (non-alcoholic) were a great success. Together with the wine tasting, cork pull, and wines by the glass, the event brought $2750 in support of the choir! Special thanks to Ed and Judy for opening their home, to John Gray III, who sat at the front door collecting donations, to Kathryn Bunch for donation of books, to Glendora Tremper who organized the cork pull and ran the silent auction, and to all the basket-builders, bidders, and wine (and non-wine) tasters who came together to make this a fun and successful event!

Many contributed donations of wines, and food. A partial list, with apologies for any missed names : Leo and Chris Rocca, Peter Sheldon, Cree and Joanie Craig, Elizabeth Rietow, Althea ….. and special mention to the basket builders: Maureen Gardiner (and the Discovery Cancer Store), Kay Phillips, Sue Johnston, Louise and Blair Lawson, George and Kathryn Dryer, Lu Locke, Edith Thrumston, Gayle Murken, and Glendora Tremper.

Respectively, Teri Tremper

---

ALL SAINTS' PRAYER CHAIN

All Saints' Prayer Chain We welcome you to join our prayer chain so you can pray for the requests that we receive.

Prayer is used in a multitude of ways to seek comfort, make a request, ask for guidance, heal and restore, express sorrow, celebrate joy or give thanks. 'The Prayers of the People' that is provided weekly in the back our bulletin is an updated list of everything and everyone on our prayer list and is an excellent resource to be used in our daily prayers. However, between these bulletins, situations arise that people need immediate prayers started. More information will be provided in future enews.

If you are interested in being included in the prayer chain or if you have additional questions or comments, please contact Pamela Gray throught the Parish.

---

Parish life

Do you enjoy using your phone to take pictures of where you are? We're looking for photos of our parish life at All Saints': parishioners as they arrive for Mass, or after Mass as they congregate on the patio, or are in the Parish Hall enjoying fellowship during the coffee hour, or at all parish events such as upcoming All Saints' Sunday. If you do, please email your photos to Louise Lawson at:

Sunday Morning Childcare

We are excited to announce that our nursery is now being staffed through Panda's Domestic Referral Agency, which provides childcare for many churches in San Diego. All sitters are childcare professionals that have undergone a national background check and are Infant and Child CPR Certified.

We have a pressing need for additional Acolytes in order to continue our worship in the manner to which we have all grown accustom. This is particularly true for the 10:30 Mass. If you are seeking an opportunity to serve and think that you might be interested in serving at the Altar, come by the Acolyte room before or after the service to learn what we do.